24/7 client engagement doesn't need to be a workout
Automate sales, scheduling and member communications for single- or multi-location businesses. Solve your missed call problem without hiring additional staff.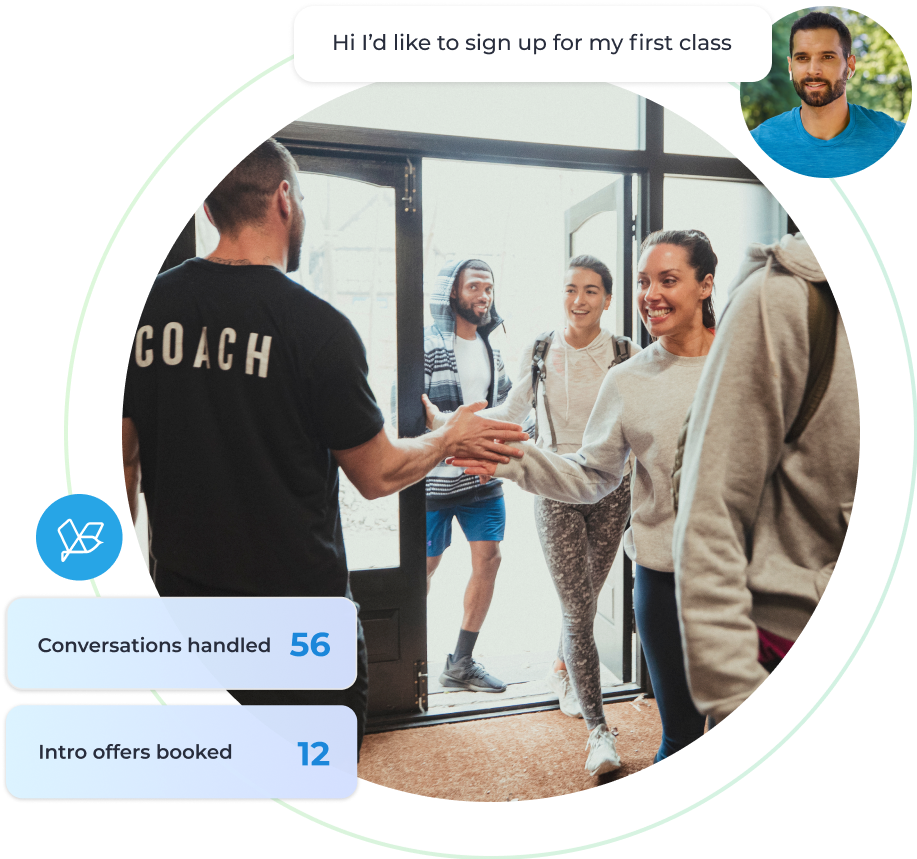 $11,448
revenue booked per year
1,416
conversations handled per year
2,300
missed calls per year
"We were skeptical at first that a solution like TrueLark could handle routine client issues with care, but we have been blown away with the support it has provided our team and how easy the implementation process has been."
Follow-up immediately and automatically with Facebook, Instagram and other online leads
Automate class sign-ups, appointment scheduling and answering customer inquiries.
Learn How Much You Can Save
Plug your numbers into our ROI Calculator