The Problem
With the breadth and depth of services available, Y2 Yoga was in need of front desk support to maintain top-notch customer service and alleviate the high volume of calls that were taking their 2-3 staff members away from serving clients at the front desk. Answering daily phone calls, often for simple requests like hours of operation or a question about an item left at the studio, was quickly bogging down the front desk team and decreasing their efficiency and productivity. Missed calls were also equating to missed opportunities for delivering on client expectations as well as signing on new yogis.
Average Missed Calls per Month = Nearly 200
The Solution
Y2 Yoga is now using TrueLark's AI assistant, Sasha, to communicate with current and prospect clients. Responding to missed phone calls via text with quick responses 24/7, Sasha has allowed Y2 Yoga's 2-3 front desk staff to focus on checking in up to 100+ members during busy class hours and bringing the personalized attention that the studio is known for. Sasha is intuitive and can route the most important issues to Y2 Yoga's owner and managers.
"We were skeptical at first that a solution like Sasha could handle routine client issues with care, but we have been blown away with the support it has provided our team and how easy the implementation process has been," said Tanner Bazemore, Owner, Manager and Lead Instructor of Y2 Yoga. "The freedom that Sasha provides our front desk team to be able to move around the studio without having to worry about phone calls is unmatched and we haven't come across anything else like it that would suit our needs."
Sasha integrates with Y2 Yoga's MINDBODY software and is an integral part of the Y2 Yoga website, managing online questions. Immediately greeting visitors, TrueLark's web chat tool brings AI-powered messaging to the website for easy conversation.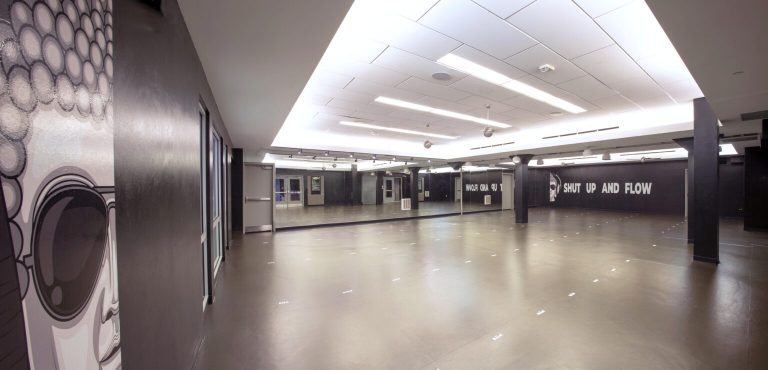 The ROI
Since working with TrueLark, Y2 Yoga is missing on average 5-10 fewer calls per day and Sasha is intelligently responding to numerous inquiries, from a missing yoga mat to a rescheduled class. Clients are happy and front desk staff can focus more on assigned tasks like checking in members, maintaining the retail area, cleaning the studio and more.
"TrueLark has exceeded our expectations and we would highly recommend it to other businesses that receive a high volume of calls and need additional support. In the year ahead, we are even exploring using Sasha for our growing spa business located on the premises," added Bazemore.