Self care isn't exclusively for your
clients, let us take care of you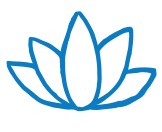 Beauty & Wellness
You work hard. Administrative work like answering phone calls can distract you from what you love to do, your craft! Let us give you the gift of time by hiring TrueLark.

TrueLark is a remarkably human-like business assistant. TrueLark is everything you'd want in your next hire: a team-player, eager to help you and your staff provide the best experience for your clients. TrueLark is available 24/7, is capable of learning your business and remembers your clients' preferences.

A conversational AI, that integrates into your booking software to enable you to do your best work with the tools you already use. With a setup process as fast as a bikini wax.
Never miss a call again
If your business doesn't answer, a competitor's business might
Boost your revenue by 30%+
Within the first few weeks of using TrueLark
Build stronger relationships
A personalized client experience that will lead to better retention and relationships
"TrueLark is an extremely efficient assistant – improving client happiness, increasing revenues and decreasing therapist workloads. While the assistant might be artificial intelligence, there's nothing artificial about the positive impact on our business."
"It works flawlessly and is a perfect example of the magic of cutting-edge technology. Brilliant and highly recommended. We just hope our competitors don't find out about it!"
"I love your automated text message, by the way. How do you do that? I'd love to implement that for my clients whose calls I miss. Thanks. ✌?"
"Ps...whoever set up this texting option is a genius."