Follow up and initiate conversations
Business Messenger helps brick and mortar businesses manage and bring intelligent automation to both inbound and outbound conversations with your guests. It allows you and your staff to follow-up on AI-initiated conversations and start new conversations across all channels of communication. When you need to engage personally with a customer or prospect, Business Messenger provides a seamless handoff on the fly.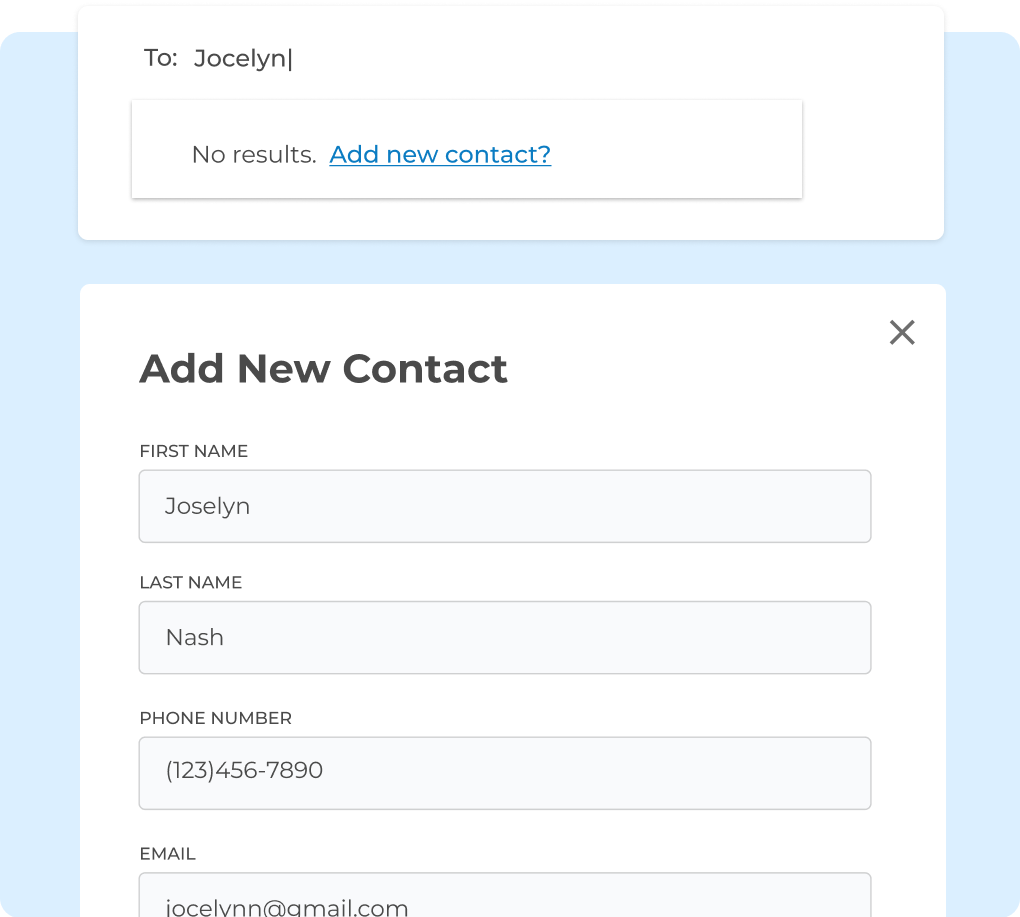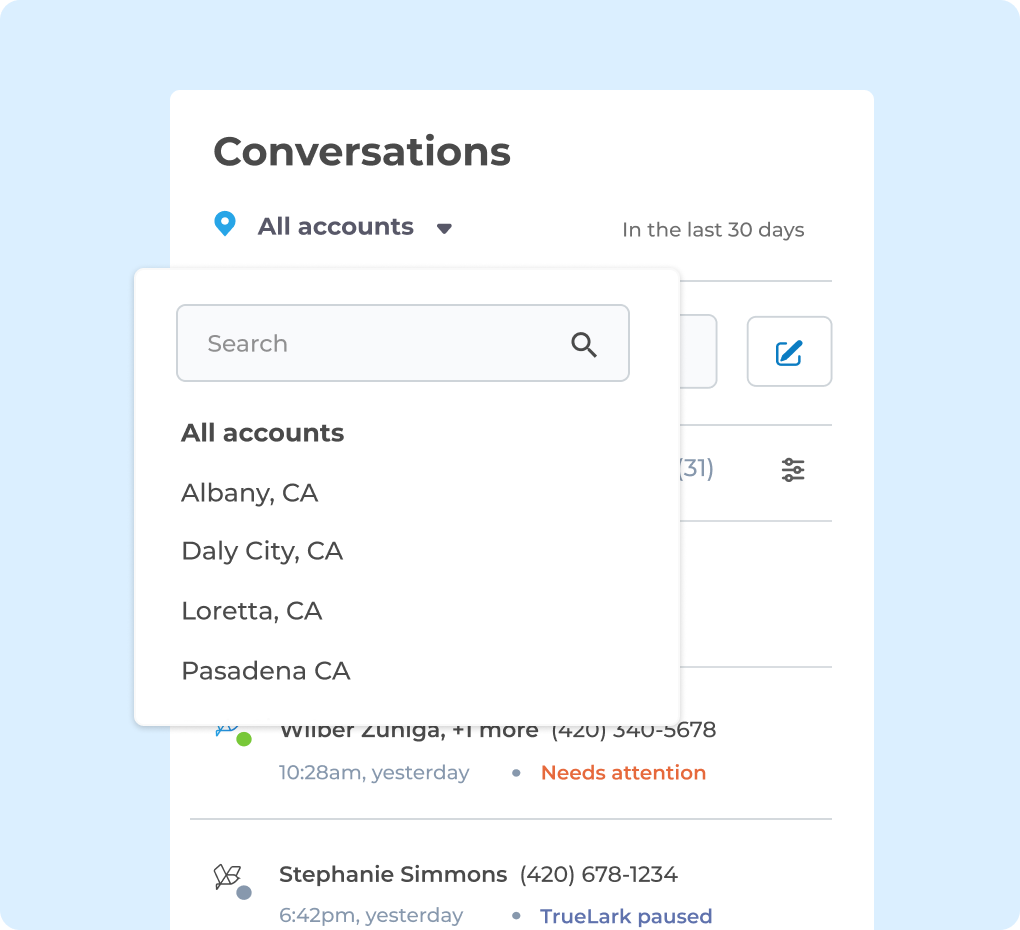 Manage conversations across locations
One of the biggest challenges for multi-location businesses is providing a consistent experience across the brand. You have new clients reaching out to you across multiple channels at multiple locations. Leverage technology to make your "secret sauce" scalable no matter where in the world you grow. Drive consistent performance across locations, cutting costs but not the quality of customer interactions.
Frequently Asked Questions
Absolutely. Messages from both the AI and your staff will go out from the same text-only number
You can send as many messages as you'd like! Your fixed service fee
for Business Messenger comes with an unlimited number of text messages.
There are a few things that make Business Messenger different. First –
TrueLark's Business Messenger comes with AI, meaning that once you hand the conversation back to the AI, it will automatically handle all FAQs, booking requests, payment info collection, and client profile creation all automatically. Second – Business Messenger is able to determine the intent of a conversation, allowing you to segment and prioritize conversations. Third – Business Messenger is integrated into your booking software, so it's able to provide useful information about the guest you're interacting with – name, email, appointment history, etc