Imagine gathering all messaging into one dashboard. You can see every conversation along with appointment history and other customer data. Instead of checking each channel separately and keeping a manual log of follow-ups, Business Messenger unifies all channels and lets you manage by exception.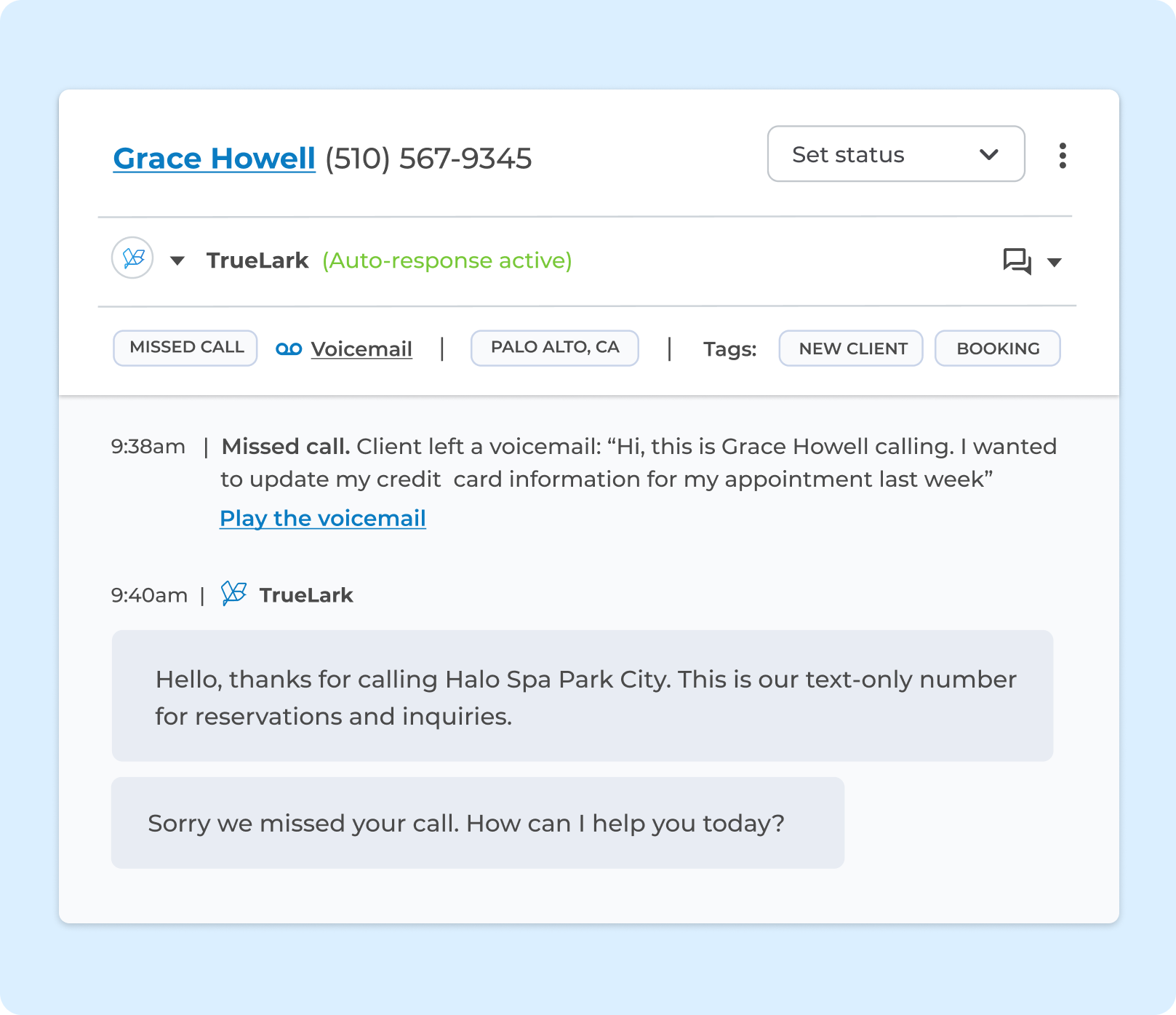 Consolidation
Follow up on each call directly from within TrueLark with 2-way messaging or web chat

Real Time Prioritization
Instead of combing through conversations on multiple communications platforms, Business Messenger maintains a dynamic, prioritized list of customer follow-ups

Fluid Transitions
Step in quickly to solve a specific issue and then hand the conversation back to the AI to resolve the request

Deeply Integrated
Works seamlessly with the widest range of customer service models including with/without call center, multi-staff, and multi-location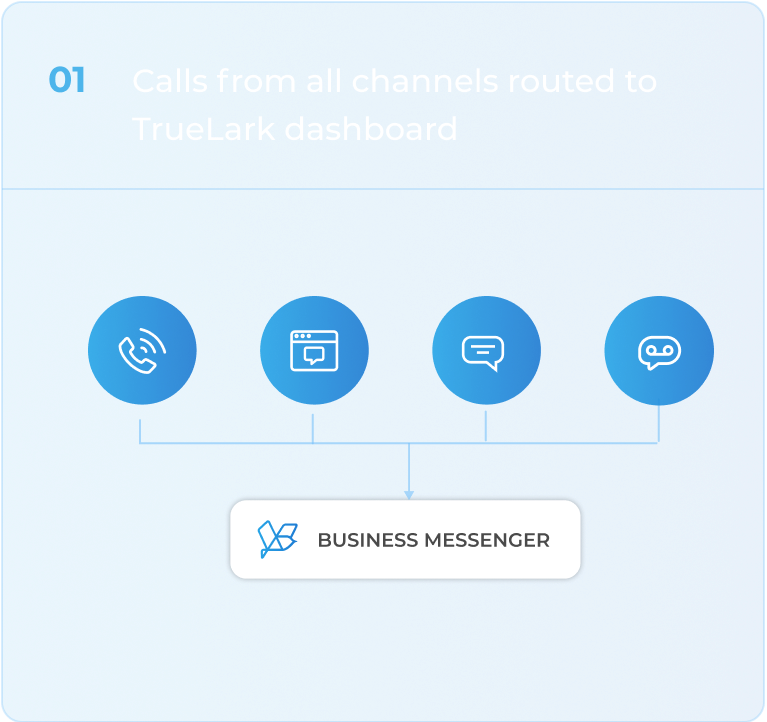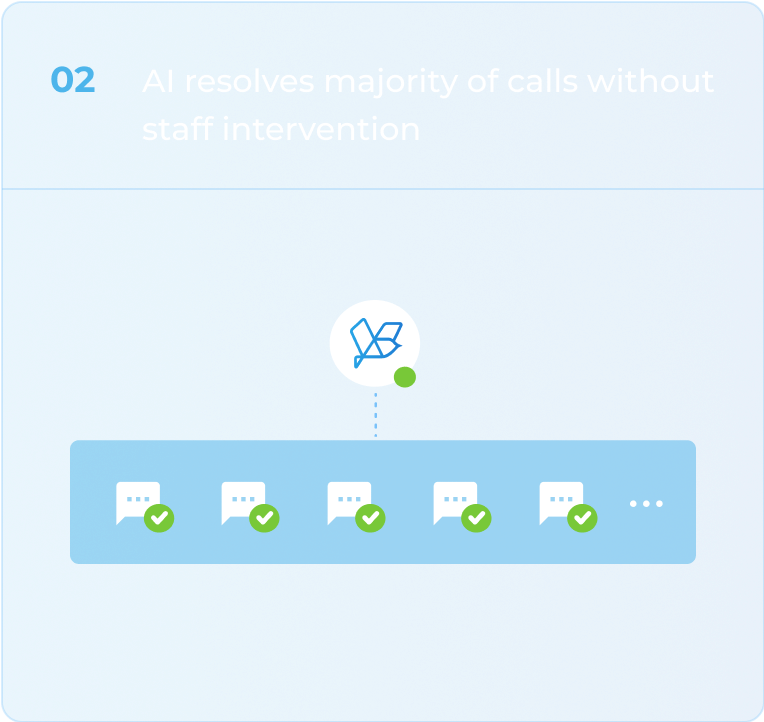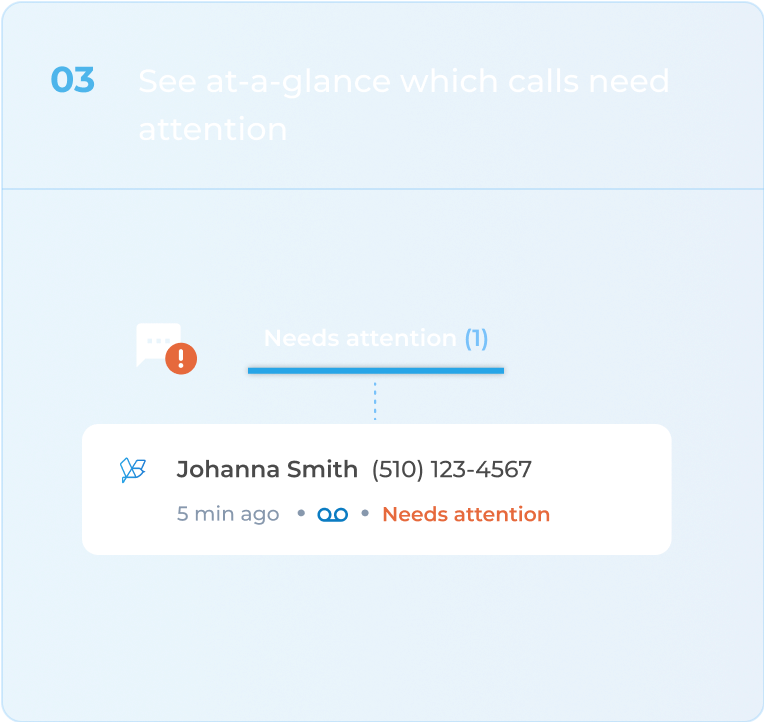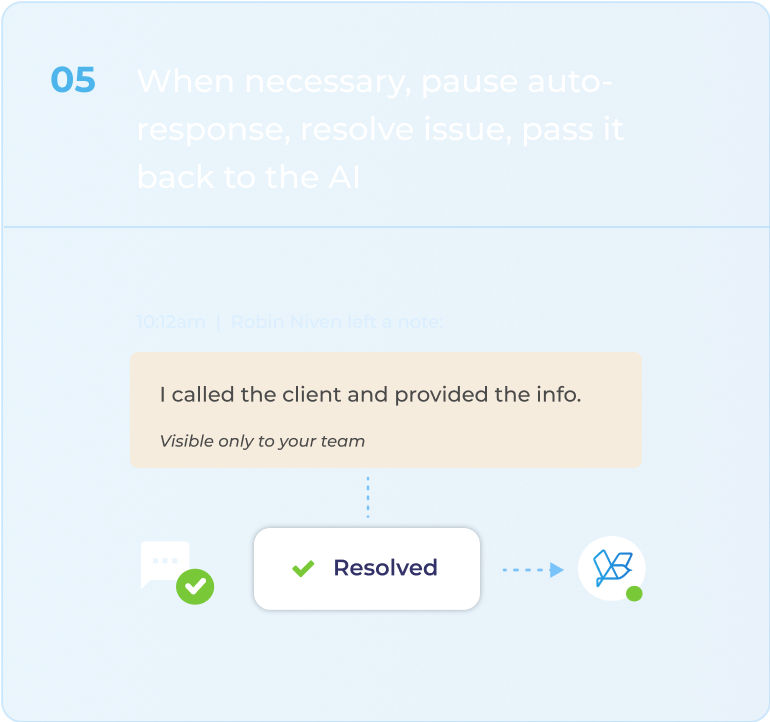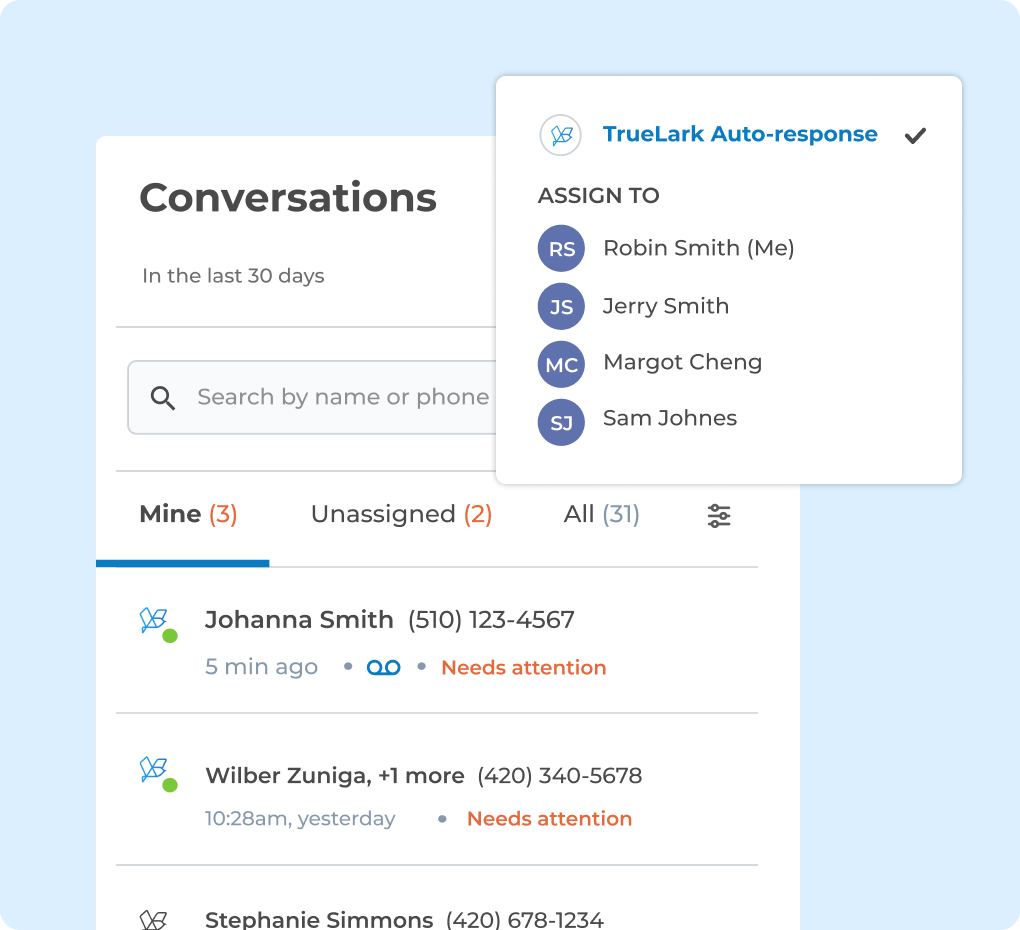 Harmonize human and AI-led processes
With Business Messenger, staff can easily step in to engage personally and pass the conversation back to the AI, providing a seamless transition for guests and employees. A dynamic task list organizes and prioritizes the 20% of calls requiring intervention, creating a more efficient and strategic team.
Follow up and initiate conversations
TrueLark has developed Business Messenger to help brick and mortar businesses manage and bring intelligent automation to both inbound and outbound conversations with your guests. It allows you and your staff to follow-up on AI-initiated conversations and initiate new conversations across all channels of communication for your business.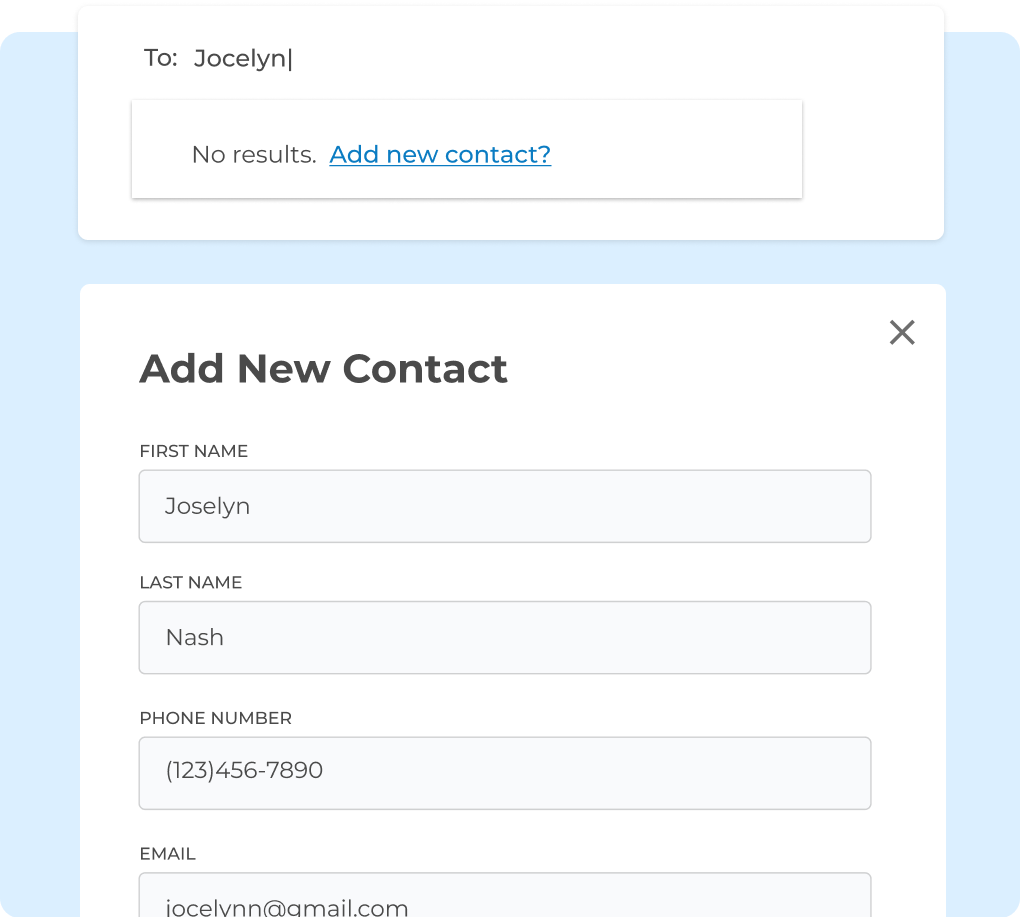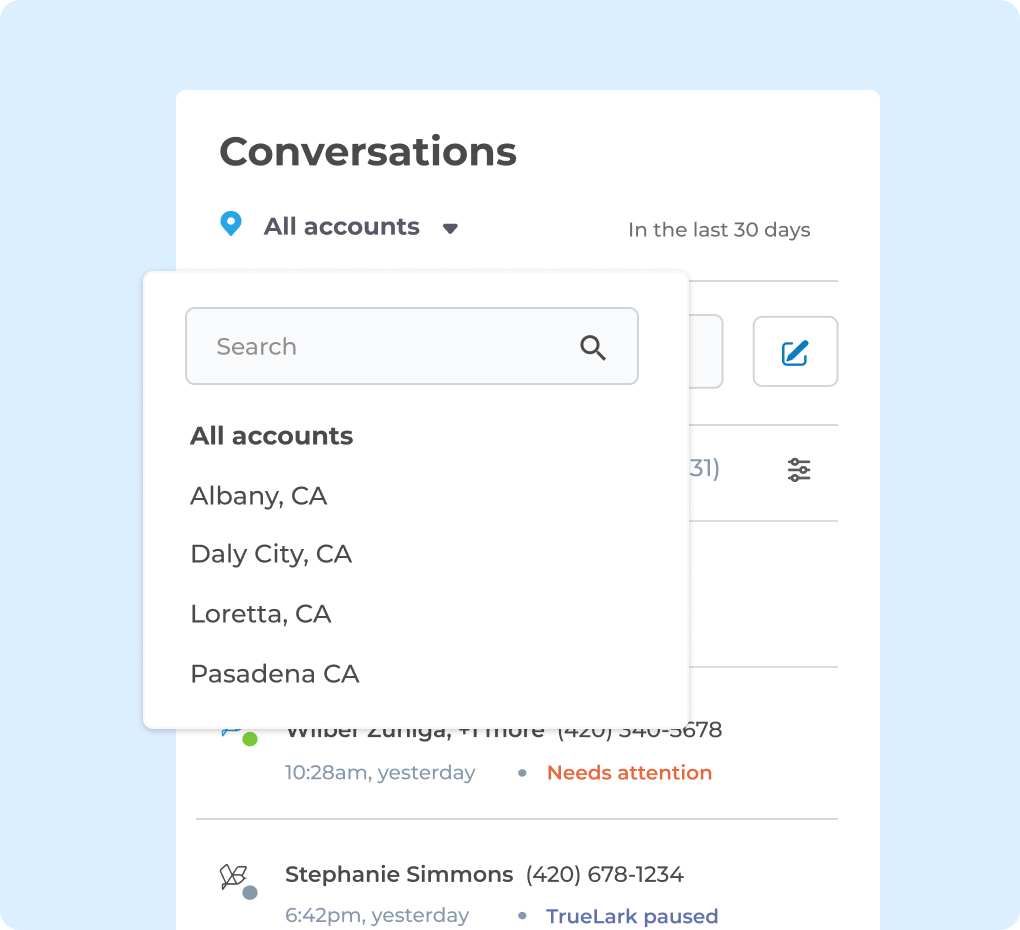 Manage conversations across locations
One of the biggest challenges for multi-location businesses is providing a consistent experience across each location. You have new clients reaching out to you across multiple channels at multiple locations. Leverage technology to make your "secret sauce" scalable no matter where in the world you grow. Help to drive consistent performance at each location, cutting costs but not quality.
Frequently Asked Questions
Absolutely. Messages from both the AI and your staff will go out from the same text-only number
You can send as many messages as you'd like! Your fixed service fee
for Business Messenger comes with an unlimited number of text messages.
There are a few things that make Business Messenger different. First –
TrueLark's Business Messenger comes with AI, meaning that once you hand the conversation back to the AI, it will automatically handle all FAQs, booking requests, payment info collection, and client profile creation all automatically. Second – Business Messenger is able to determine the intent of a conversation, allowing you to segment and prioritize conversations. Third – Business Messenger is integrated into your booking software, so it's able to provide useful information about the guest you're interacting with – name, email, appointment history, etc