Customer Support
Scheduling (book, change, cancel)
Allow your clients to schedule services over text message conversation. Clients can book, cancel, or update their services through natural human-like conversations. TrueLark's Business Assistant will sync with your book software to assist with payment collection and scheduling.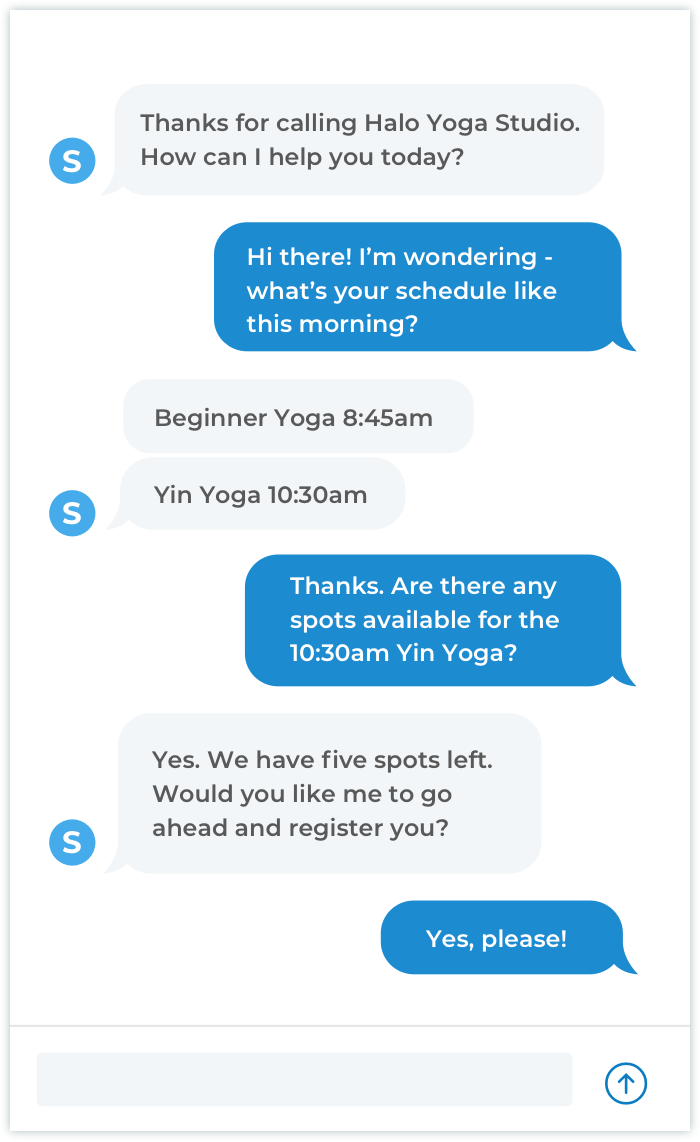 More scenarios covered
Enables a range of human-like conversations that allow your customers to successfully navigate requests they require when they reach out to your business.
TrueLark handles 10x more scenarios, comparing to chatbots that are only able to achieve booking a simple, single-user, single-service appointment.
2-3x
more appointments booked
10x
more scenarios covered
Scenarios include, but not limited to:
Multi-service appointments
Multi-client appointments