This customer story features Blo Blow Dry Bar franchise owner Marissa Torres, who took a leap into the AI world at her Daly City, California salon.
Challenges and Needs
Owning and operating a beauty salon involves several challenges:
Staffing Constraints: High overhead costs associated with front desk staff.
Operational Efficiency: Needed a solution for managing salon appointments, answering queries without being physically present.
Client Engagement: Ensuring 24/7 responsiveness to client bookings and inquiries.
Technological Limitations: Unwilling to be a beta tester for Mindbody Messenger[ai], seeking a more reliable and established solution.
Solution: TrueLark AI
When her franchise coach suggested an automated client communications system, Marissa immediately caught the vision and started exploring her options. After considering the AI platforms used by fellow Blo Blow Dry Bar franchisees, she ultimately chose TrueLark.
I considered using Messenger[ai] (which Mindbody built in-house) but I didn't wanna be a beta tester because I was a new bar. So I decided to move with TrueLark because you guys have been a namestay within the franchise group and I wanted to go with what other people trusted. I am very happy with the service.
TrueLark is the Only Full-Service AI Provider
As a full-service salon AI solution, TrueLark is capable of handling phone calls, SMS, web chat – you name it. In addition to its breadth of function, TrueLark is supported by a team of AI experts. TrueLark AI trainers monitor performance and upskill the AI engine when it gets stuck.
The platform quickly began handling 81% of client calls without needing human involvement. This increased revenue without requiring additional time or effort on the part of Marissa or her team.
If 50% of my clients are booking through TrueLark four days a week, that would mean around 25% of my revenue is coming from TrueLark. It has helped me grab some market share, especially with new customers.
TrueLark AI Benefits
Automated Client Interactions: Handled 100% of phone calls  for appointments and queries
Operational Benefits: Significant cost savings, ease in scaling operations, standardized processes, and reduced staffing needs.
24/7 Availability: Catering to clients outside business hours, capturing new client opportunities.
Integration: Seamlessly working with existing booking software.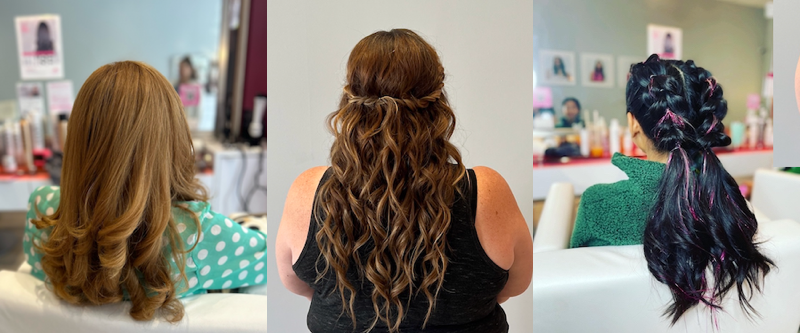 Marissa's experience with TrueLark led to several notable outcomes:
Cost Efficiency: Eliminated the need for full-time receptionists, especially during off-peak business days.
Increased Bookings: Approximately 20% of appointments booked after hours, with TrueLark handling around 50% of new client interactions.
Client Satisfaction: Clients often mistook the AI for a real person, indicating a seamless, user-friendly experience.
Revenue Impact: TrueLark contributed to 25% of the revenue through its handling of client bookings.
With TrueLark, Marissa was relieved that she didn't have to hire full-time receptionists for those less busy days. She also didn't have to worry about missing calls outside of business hours. Marissa especially appreciated the time savings because she is both a salon owner and successful Realtor in the San Francisco Bay area.
Outstanding Service From Day One
Reflecting on her interactions with the TrueLark team, Marissa said, "The onboarding experience was simple, easy, and intuitive."
She added, "I've just had such a great experience with you as a company," contrasting this with her experiences with other providers like Mindbody.
Despite financial and operational challenges in the beauty industry, the positive experience and support from TrueLark made it a preferred choice over other solutions like Mindbody Messenger[ai] and Simplified.io.
In discussions among the Blo franchise owners, Marissa champions TrueLark, debunking misconceptions about its integration with Mindbody and payment processing tools.
I've just had such a great experience with you as a company and I think there's something to be said for that. I don't feel the same level of support from Mindbody, which is the company that created the other solution. If I'm not getting great support, why would I implement another product from them? Who knows what could happen.
Marissa's journey with TrueLark illustrates a broader narrative in the beauty industry – one where AI isn't just a tool, but a teammate. It's a story about embracing technology not just for its flashiness but for its ability to solve real, tangible problems.
In a world where efficiency and personal touch often seem at odds, Marissa's salon stands as a testament to the harmony that can exist between them, thanks to the smart application of TrueLark AI.