We're excited to announce a new feature of TrueLark Lead Engage.  Now your marketing team can manage all campaigns directly from TrueLark. You can create Marketing Staff Accounts that allow access to Lead Engage and Outreach. With this new feature, your marketing teams (in-house or outsourced) will be able to:
Create new campaigns
Update existing campaigns
Review campaign performance
Download reports
Simplify communication between you and your marketing team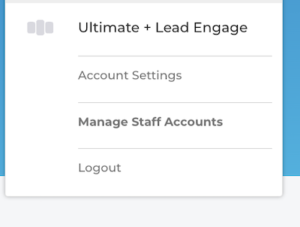 To create a Marketing Staff Account, navigate to the top right of your Admin account, click on "Manage Staff Accounts," select "Add Staff Account," and then "Marketing Staff." If you have questions, reach out to our support team at [email protected] or call +1 (408) 582-7010.
Marketing Staff Accounts are available now to all businesses on Ultimate or Lead Engage.