Sales & Marketing
Up-sell & add-on Recommendations
Ask specific questions and gather info about your clients, such as location or referral source, prior to further engagement via chat. This information will guide the conversations to ensure your clients get the answer that is most relevant to their situation while collecting the information your team needs to provide the very best experience.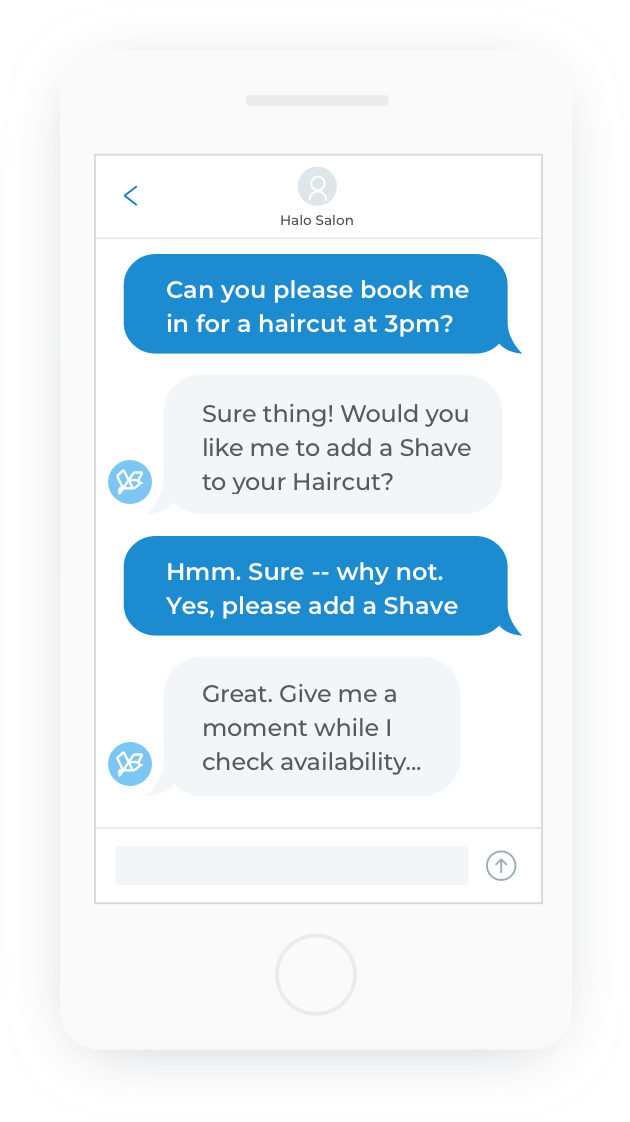 Questions can be designed to:
Educate guests about your offerings
Ensure guests meet specific criteria before booking
Up-sell by suggesting add-ons
Examples include:
Share link which educates guests on criteria before booking
Offer a group discount or promote private events for people making bookings for a group
Prompt client to purchase a membership on the second visit
Ask about promotions codes
Determine the client's preferred location
Collect a referral source (client referrals, Groupon, ClassPass, etc.)
Determine if a client is new to the business
Gather consumer feedback
Available with Ultimate package.