Sales & Marketing
Lead Engage
Lead Engage contacts prospective clients immediately via text when they submit a marketing form, helping them to schedule a service, first-class, consultation, or any promotion your business is currently running — giving you the comfort of knowing that warm leads never go cold again.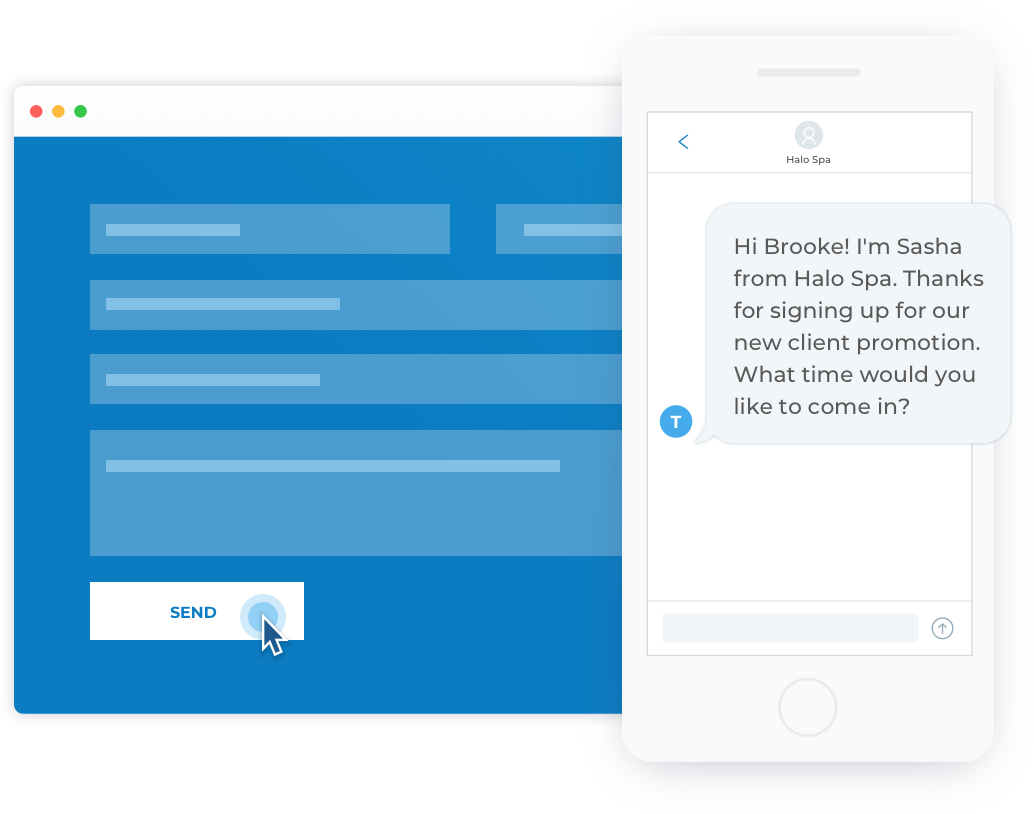 Turn prospects into repeat customers
The law of immediacy is critical when new clients reach out. Customer attention drops off quickly and is more likely to visit a competitor with every minute that goes by waiting for a reply.
Respond and engage using TrueLark immediately to ensure your customers get what they want when they want it.
Dive Deeper
View the latest updates on Lead Engage and how it can support your business. Learn how to:
create a campaign,
manage your campaigns,
report on campaign metrics.
Consistent experience across all your locations
One of the biggest challenges for multi-location businesses is providing a consistent experience across each location. You have new clients reaching out to you across multiple channels at multiple locations. Leverage technology to make your "secret sauce" scalable no matter where in the world you grow. Help to drive consistent performance at each location, cutting costs but not quality.

COMPATIBILITY
Much like with booking software platforms, we're working hard to make Lead Engage available on all lead form platforms. At the moment, Lead Engage is available to those using Facebook and Instapage to build forms. Use a different platform? Let us know what integration we should focus on next.




Increase profit with conversational marketing
Frequently Asked Questions
Start using Lead Engage today
Lead Engage feature is $99 add-on for your TrueLark Subscription.
Schedule a Demo