Restore Hyper Wellness and Cryotherapy (Restore) is at the absolute cutting edge of health and wellness spa services. The company offers treatments ranging from cryotherapy to IV drip therapy to compression therapy – and more.  Historically these types of services were only accessible to elite athletes and the rich and famous. Restore however sought to create a business and service model that collapsed the cost of service barriers, while maintaining access to the most advanced technology and equipment, combined with the highest level of customer care. 
The company's success can, in part, be tracked to its strategy of deploying the most advanced technologies. This strategy is not limited to technologies and equipment needed to deliver the company's range of restorative and healing services, it is a key element in maintaining the highest levels of customer satisfaction and operational excellence that also underpin Restore's success.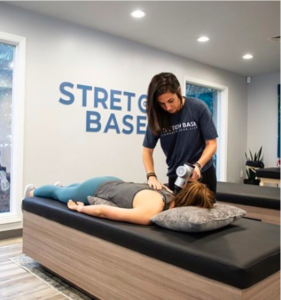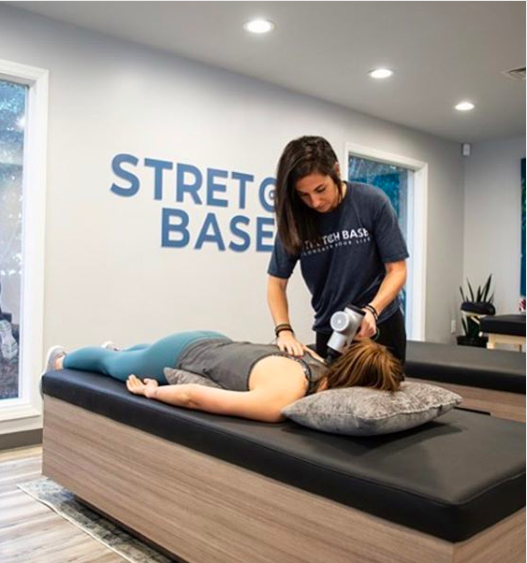 Given the company's history of being at the cutting edge of technology, it is not surprising that it is an early adopter of AI (artificial intelligence) in its customer engagement and operations. As the company scaled and started to offer more services, so customer traffic increased.   
At the core of Restore's values and mission is that every customer interaction counts. The sum of every customer interaction has to contribute to their feeling of health and well-being. This means that front desk operations have to provide the best possible in-person and phone-based experience. As foot and call traffic increased, the company looked to AI assistants and automation to help manage incoming call volumes throughout the day and also after hours. 
Critical criteria in choosing an AI-assistant included: that it in no way hampered customer engagement, that the experience was seamless, and customers would feel that they were interacting with the spa rather than a 'machine'. Restore shortlisted two AI-services.  After comprehensive trials, TrueLark stood out as the clear winner. As Danielle Dubroc, manager of Restore's flagship store explained: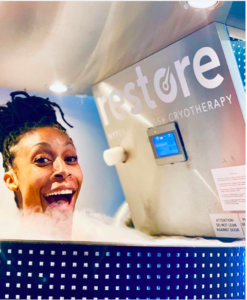 "Unlike alternative solutions, TrueLark provides intelligent interactive texting that not only responds to customers questions, it understands the context of questions so can take customers through their questions all the way through to scheduling their appointment – and because it seamlessly integrates with our MINDBODY booking system the entire process becomes automated. The other solutions we tested didn't perform well and our customers let us know. Customer experience is everything and we simply will not compromise it.  In fact, TrueLark has been so popular that several of our customers now bypass calling us all together and simply text us to schedule their appointments – that level of comfort speaks for itself."
The ROI data is compelling. While TrueLark impact differs from store to store, an average month will see the service capture $2,500 in revenue through automated appointment scheduling and $1,700 in new incremental revenue which might otherwise not have been realized because the call would not have been answered.  For a monthly investment of approximately $199 a month per store, the ROI is over 20:1. And, TrueLark doesn't only capture additional revenue through appointment scheduling, it also captures new customers. As Danielle Dubroc explains "If we can't answer incoming calls from potential new customers that is a lost lead. Since we piloted TrueLark it has captured and signed up 40 new memberships."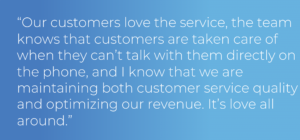 "We were a little nervous when we first deployed TrueLark because we didn't know how customers or staff would receive it." Explained Danielle Dubroc, "But the deployment process was utterly painless. The TrueLark team were really engaged and proactive in our business. It was important to them to understand not just our services and processes, also our brand style and tone; and all of this was translated into the service experience. The investment in understanding our business and brand has really paid back.  Our customers love the service, the team know that customers are taken care of when they can't talk with them directly on the phone, and I know that we are maintaining both customer service quality and optimizing our revenue. It's love all around."
Want to experience the benefits of a Virtual Front Desk Assistant at your business? Contact us to learn more.