Our recent webinar with Jean Camilletti (Blo Blow Dry Bar) offers an exclusive look at how one of our most successful salon partners used TrueLark to drive her business to new heights.
As a multi-franchise owner who cares deeply about her employees and workplace culture, diving into the world of AI (Artificial Intelligence) was a bit of a daunting thought. 
Over the course of the last year, businesses like Jean's were forced into a period of transition. As the climate of the service industry changed, operational strategy changed with it.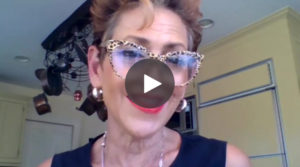 Enter TrueLark..
A modern solution with a human touch. As TrueLark was integrated into several Blo Blow Dry Bar locations, business started to see an uptick. Jean began seeing an opportunity to engage her clients in brand new ways.
As franchise team members focused on the in-person aspects of the business, TrueLark catered to the customer service needs of clients online and over the phone. Her team(s) adapted a cohesive approach in treating TrueLark as an added member of the team. 
As a result, Jean drove a 300% increase in bookings and 200% increase in conversions all in one year.
"Customer service is key. Doing beautiful work is also key."
AI can sharpen your marketing, enable seamless (and staffless) omnichannel support, and boost overall productivity. It's all possible—when you modernize your customer service with the power of fluent AI-led booking, sales, and customer care.
How can TrueLark support the growth of your business like it did for Jean's?
Let's find out! Watch her webinar here and schedule a demo with our TrueLark team TODAY.